It is only a few weeks ago that Houston was hit by powerful storms that caused widespread flooding to homes and businesses in the area.  As the television cameras revealed, the human cost was high and we offer our sincere condolences to everyone effected by the flooding and to everyone who lost friends and relatives to the overpowering waters.  The thoughts of the Worldwide Corporate Sports Community have been with you during this difficult time for you and your great City.
Inevitably sensible questions have been raised by potential competing organisations and individuals planning to attend the World Corporate Games in Houston from the 16th-19th November.  Getting the City back to normal has been the immediate concern of everyone in the area and these aims have been understandable and supported.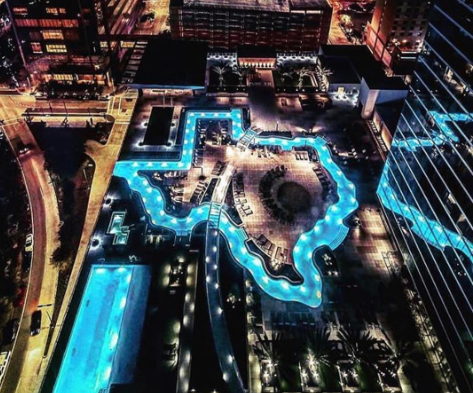 An Iconic View of the Marriott Marquis in Houston, Texas
However, following discussions with the senior leaders of the Games in Houston, we are pleased to confirm that the Staff and systems in place in Houston are all OK and the team are confident that the City will recover very quickly. Indeed the resilient Mayor Turner, has reiterated strongly that Houston is very much "open for business again", with sport and tourism also still on the agenda for this powerful destination City.
Houston is the 4th Largest City in the USA and it has also been listed in the Forbes list of best destinations to visit.
Please see below the Official Statement from the Harris County Houston Sports Authority.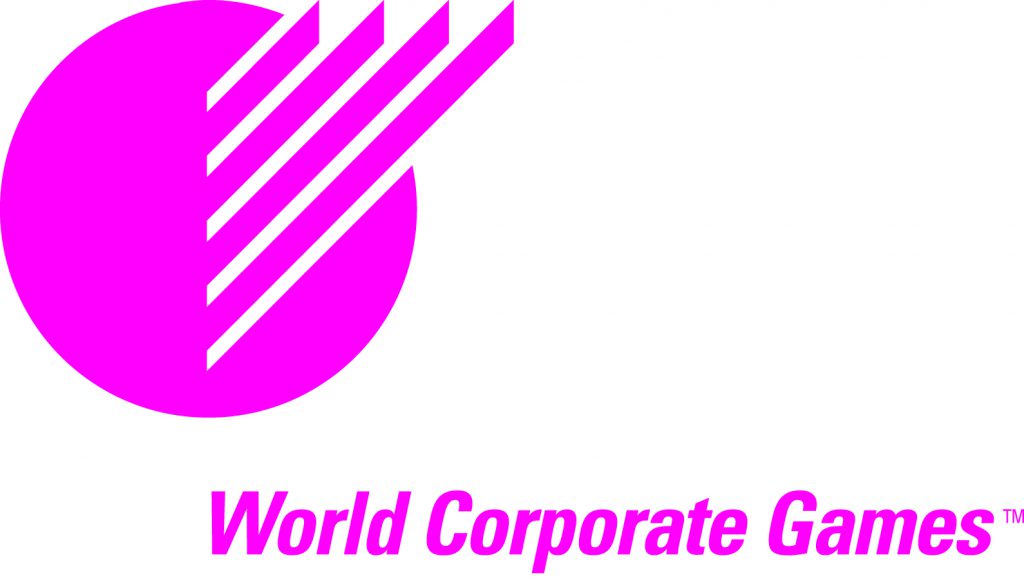 "Dear World Corporate Games Participants,
It's hard to put into words what has happened to our City over the last two weeks as a result of Hurricane Harvey. We are encouraged by the efforts of the countless volunteers and donations that poured in locally and from around the country to make a difference. We have a long road to recovery and our thoughts go out to everyone in the City of Houston and Gulf coast who was effected by the storm.
First, we wanted to check-in and survey where each of you, your organizations, and neighborhoods stand. Please, let us know if we can be of any assistance to you, your friends, neighbors, or company. We know that so many of our neighbors have been deeply affected by the storm, and we are here to stand by their side.
As we look to the future, Houston will undoubtedly rebound and come back stronger and better than ever. We received some questions as to the status of the Games in light of the storm, and we're happy to report that just like the spirit of Houston, the World Corporate Games 2017 are alive and well. As Mayor Turner said "…we are getting back on our feet and we are open for business." And what better way to get to get back to business and show that we are Houston Strong! As we continue to unearth the needs of our City in the coming weeks and months, help us use the Games to make a difference.
What an amazing opportunity to uplift and support our community through sports. Nelson Mandela once said that "Sport has the power to change the world. It has the power to inspire. It has the power to unite people in a way that little else does." Help us show the world just how united and inspired Houston truly is!  As part of our continued mission to give back, we've come up with a couple of ways to thank our first responders who unselfishly served so many in their greatest time of need.
Support Our First Responders!
All corporate teams can participate in our Buy-One, Give-One campaign.  We will match each individual registration from your team and coordinate the donation of a free registration, one for one, to Hurricane Harvey first responders, or you can use the Buy-One, Give-One to distribute to unsung heroes in your own community.
Can't participate?  You can Donate Registrations to First Responders.  We will distribute and coordinate the teams on your behalf.
We are looking forward to bringing our community together and opening our doors to others for a weekend of fun, team building, and celebration!
Sincerely,
Harris County Houston Sports Authority"
As you can see, there is an inspiring message from Houston and a powerful cause and we are all hopeful that this can be one of the most uplifting and wonderful World Corporate Games to date.  The Organising Committee strongly believe that they will be ready to welcome each and every one of you to participate in the Games in November.
Thank you for your support and once again our best wishes go to everyone troubled by the storms, which are hopefully now behind them.  Hope to see you in Houston soon…