With some of the UK's top firms already signed up for the UK Corporate Games, local companies are being encouraged to follow suit.
The Games, which will return to Staffordshire and Stoke-on-Trent next year, are expected to attract thousands of amateur athletes from top companies and boost the local economy to the tune of around £3m.
Now, businesses interested in taking part are being invited to a special celebration launch event to find out more on 4 October at Keele Hall from 6.30pm.  England Legend Gordon Banks will be welcoming guests alongside Civic dignitaries, Games sponsors and many of the organisations that have already committed to enter.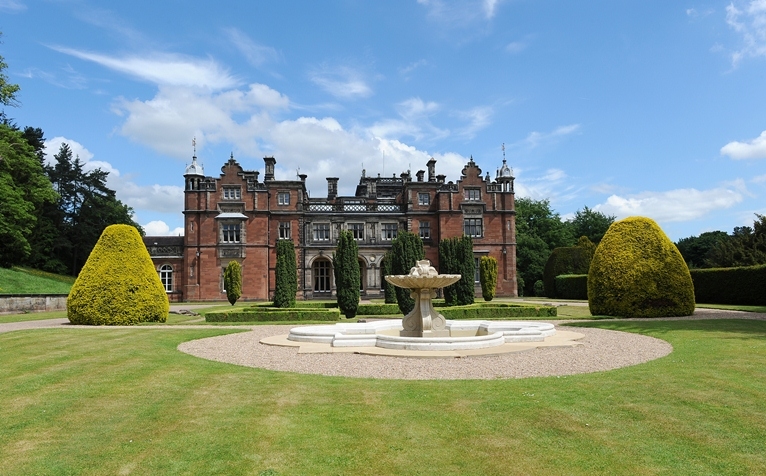 National companies already signed up include Air Products, Lloyds Banking Group, Eversheds, Willis Towers Watson, Brose and Freeths to name just a few.
Local companies taking part include Staffordshire Police, Wade Ceramics and Knights1759, the latter have already signed up to enter 95 participants but companies of all size and kind are encouraged to seize the Games benefits.
The joint Staffordshire and Stoke-on-Trent approach was selected by the Games organisers ahead of several other bids following the success of the Games in the region in 2015.  The Games has been staged worldwide since 1988 in great destinations from Moscow and Mexico City to Melbourne but organisers believe that the 2015 event in the region was one of the best.
Mark Winnington, Cabinet Member for Economic Growth at Staffordshire County Council, said that hosting the Games again would be great for the county and provide yet another real powerful opportunity to show off what Staffordshire has to offer.
He said: "The last Games were a huge success giving thousands of business people the chance to visit and see the huge economic opportunities available in the area.  It's great that we have so many prestigious companies already signed up but we're keen to see as many local companies getting involved and taking advantage of the many benefits too."
Councillor Anthony Munday, cabinet member for greener city, development and leisure at Stoke-on-Trent City Council, said:
The Games, Europe's largest multisport festival for business will feature 23 sports over the weekend of 21 to 24 June 2018. Sports will include, hockey, cricket, badminton, netball, football, go Karting, golf, volleyball, tennis, basketball, running and dragon boat racing. Venues include Keele and Staffordshire Universities, Fenton Manor Sports Centre, Newcastle College, Trentham Gardens, Fast Lane Karting, Trentham Park Golf Club and a number of other impressive venues.  In addition to the sport, there will be a host of great celebrations too.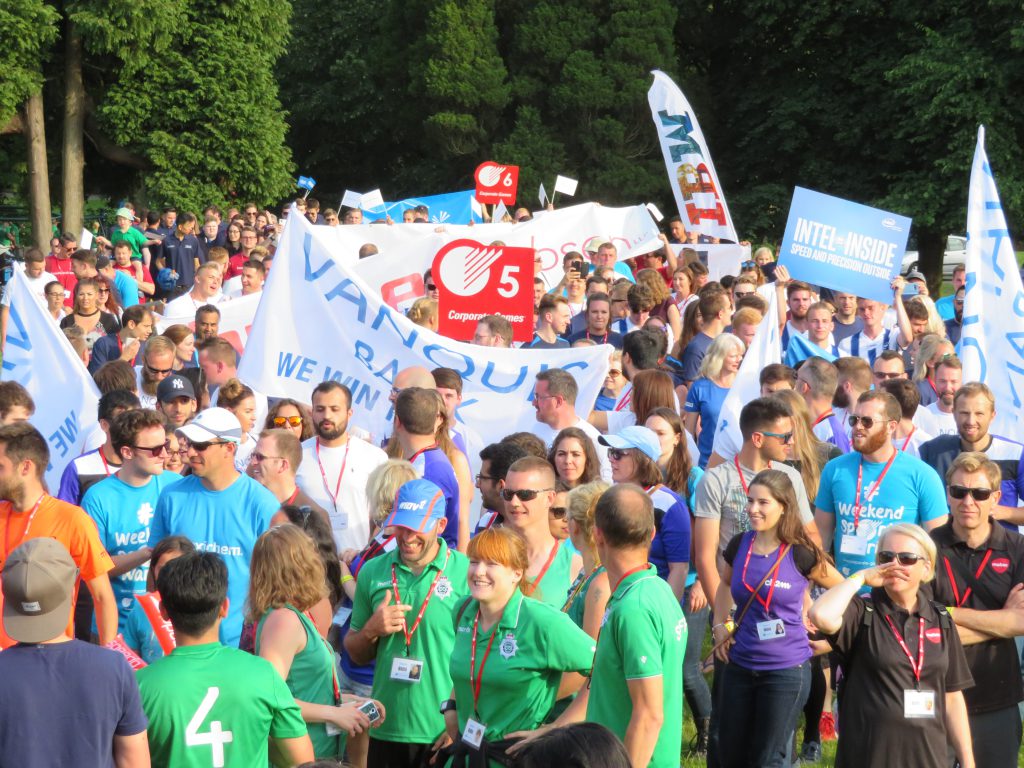 A Picture from the Grand Parade of Athletes 2017 in Nottingham
Games Director, Ben Sedgemore said: The Games has been staged annually in the UK since 1992 but our experience in 2015 in the region was certainly one of our favourites.  Stoke-On-Trent and Staffordshire is blessed with some fantastic facilities and a great central location and everyone enjoyed their involvement in the Games.  We had some impressive bids from other strong destinations for 2018 but the positive experience enjoyed by the competing organisations and ourselves last time ensured we were very keen to return.  We can't wait now.
Another good supporter is England Legend Gordon Banks OBE who is Games Patron again.  Gordon said, The Corporate Games will attract thousands of amateur sportsmen and women from the UK's biggest companies to Stoke-on-Trent, Newcastle-under-Lyme and Staffordshire over the next 18 months. This is a fantastic opportunity to showcase not only the region's economic opportunities but also our fantastic sporting facilities.
"We can be truly proud of venues like Newcastle College, Keele and Staffordshire Universities, Fenton Manor and Trentham Gardens. I would encourage business of all size and kind to get behind these events and make the most of the tremendous opportunities that they will create.  I know you will all enjoy them too!"
Gordon Banks OBE Pictured with some of the winning organisations from the Games in 2015
Companies can register for the celebration launch at Keele Hall on 4 October by calling 01733 380 888.  CLICK HERE to see the Invitation.  People Can also keep up with the latest on Twitter @corpgamesuk or on the Facebook Page at https://www.facebook.com/ukcorpgames
Paul Farmer, Managing Director at Wade Ceramics and Stoke-on-Trent and Staffordshire Local Enterprise Partnership board member said: "It's fantastic news that Wade Ceramics as a local business with international connections will be supporting the Games as a key partner as well as making this part of a triple commitment with signing up to the Games plus two other corporate cup events in 2017/18, the World Corporate Cup of Dragon Boat Racing and the World Corporate Cup of Triathlon. Wade are not only showing that they are truly committed to supporting the health and well being of their employees but also really helping the city to prosper and bring investment in through the visitor economy and profiling the area."
Air Products who have offices in Crewe have already  confirmed their place at the Games.  Team Leader , Pascal Van Loon said: "Air Products is looking forward to the UK Corporate Games 2018 and have already committed to entering a team.  Year-on-year I see the benefits that such an event brings, not just from an improved employee fitness level, but also from participation by our staff from different sites and offices across the UK.  The weekend creates a great sense of comradery and the competition drives individuals and teams to achieve more.  As team manager I am happy that Air Products can continue its longstanding tradition of being part of the Worldwide Corporate Games Community."