We recently brought you a story about companies travelling from far and wide to enter the UK Corporate Games Stoke on Trent and Staffordshire 2018, well we are pleased to say that many local companies have been jumping on board too!
Companies in the Games, come in all shapes and sizes and from all industry sectors, so whether you are massive multinational, a single owner enterprise or something in-between, the Games is for you!
Aspire Housing has recently confirmed a desire to send a team of at least 10 into the Games. Sinead Butters – Chief Executive or Aspire Housing said "We're committed to investing more into our local communities and we're delighted to be participating in the Corporate Games when it returns to Stoke on Trent and Staffordshire next year.  This is a real opportunity for us to showcase our sporting venues and the region as a whole to the world, and I'm delighted colleagues from across Aspire Housing and PM Training will be a part of it."   This point was reiterated by Tracey Johnson – Executive Director – Corporate Services at Aspire Housing,  "We're delighted to be supporting the Corporate Games again next year.  We'll have a team of colleagues from across our Aspire Housing and PM Training businesses based in Newcastle-under-Lyme and Stoke, who are looking forward to demonstrating their sporting skills in front of their home crowd!  This is a great opportunity for us to give something back to our colleagues and also support our region, and it reinforces our ways of working that promote wellbeing." 
Wade Ceramics will entering 50 entrants and will also be producing fantastic medals and Awards for all of the winners. Newcastle Borough Council is also submitting between 30-60 entrants as they know the Games will be terrific for morale, workforce well-being and productivity. However, the largest team from a local organisation to date is bet365 who recently signed up for 200 entrants.
bet365 Group HR Director, Bob Monro said " at bet365 we really value our employees.  We all realise that our people are our biggest asset and we are delighted that we will have the chance to be strongly represented in the UK Corporate Games Stoke on Trent and Staffordshire 2018.  The Games is already starting to generate a buzz around our offices and we know our teams will benefit from the team-building aspects of the Games as well as helping to improve the health and well-being of our colleagues in the workplace.  We know they will have a great time too".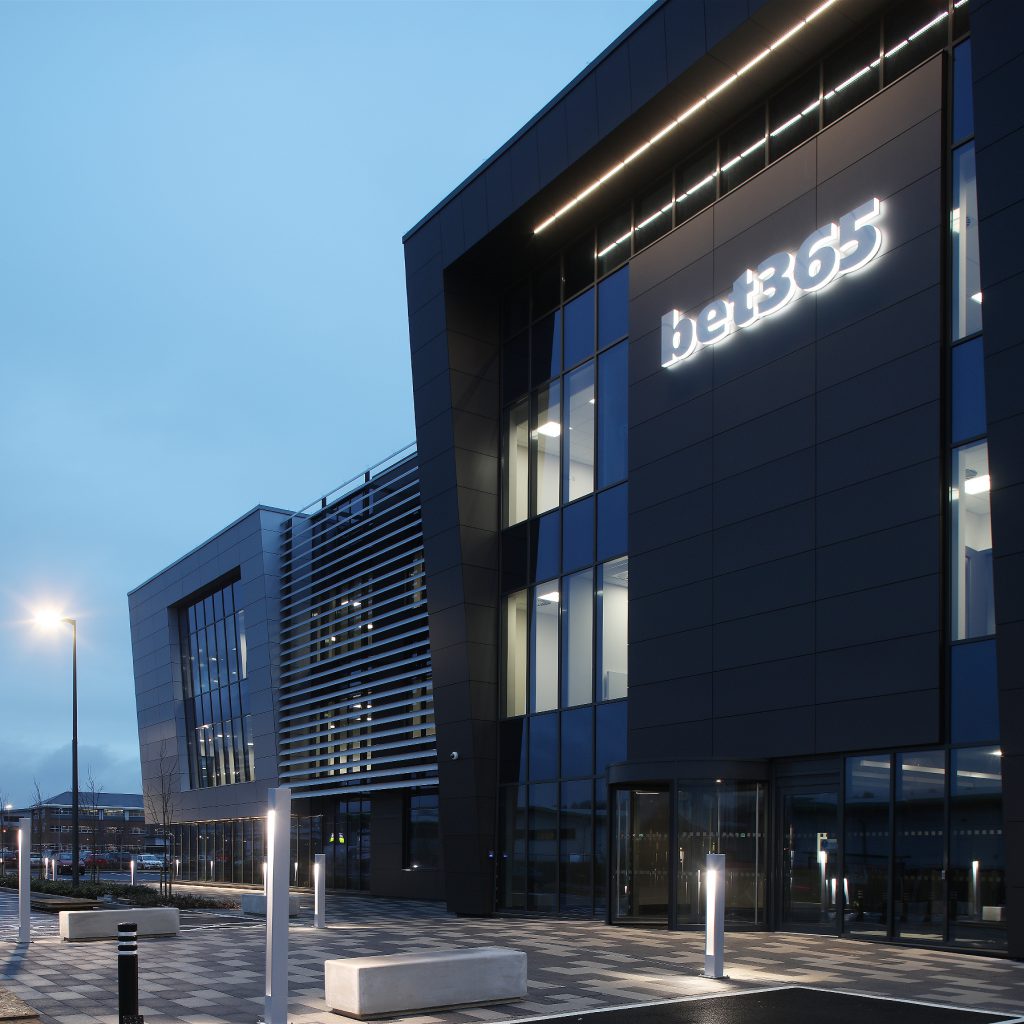 bet365 had a strong representation in 2015 but they are looking to come back with even bigger numbers for 2018 after such a positive experience for their entrants last time around.
Wade Ceramics have already been involved in the World Corporate Cup of Dragonboat Racing which took place in September at Trentham Gardens.  Their team of dragonboat novices of all abilities had a great day and represented the Organisation with distinction.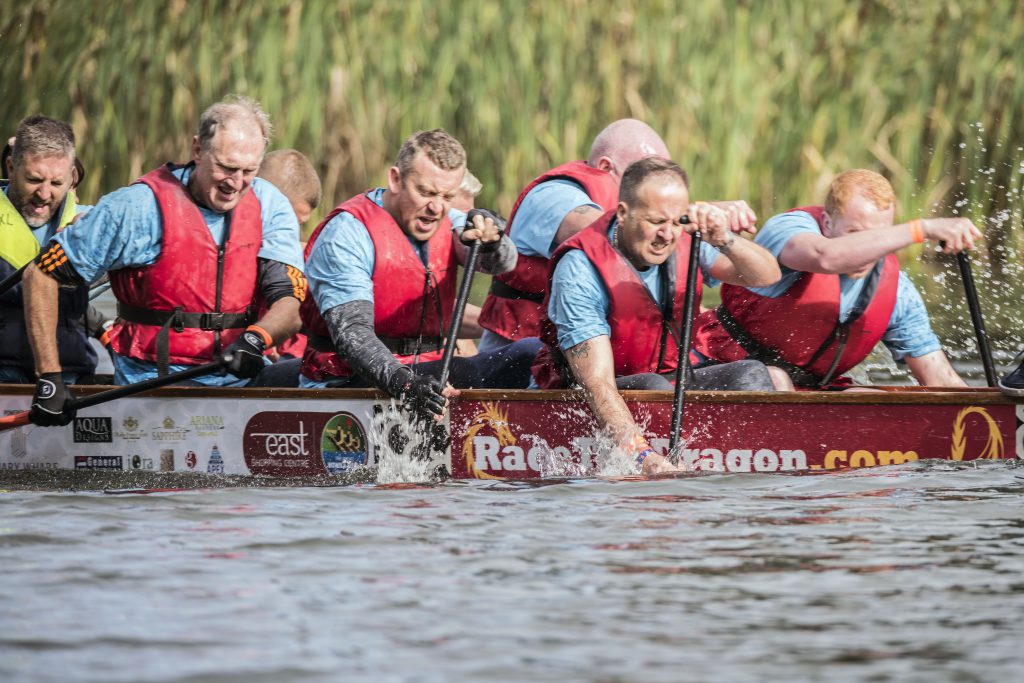 Wade Ceramics Paddling with Power
Plus, with Christmas on the horizon, there is still time to take advantage of the penultimate early entry discount offer, which is available for reservations made before the Christmas break.  Both bet365 and Aspire Housing both secured a 7.5% early entry discount, so if you are keen to make a saving please contact the Games office today on +44 (0) 1733 380 888 or email [email protected]
So what are you waiting for?  Give your staff something to look forward to and get active for in 2018, it is one of the best investments that you can make…