Entries are now open for the 11th annual World Corporate Cup of Soccer which will be staged on the 20th May 2018.
After great experiences at a host of impressive Premier League Clubs in recent years, Stoke City Football Club has been selected as the destination for next years Cup.  Everyone knows that the Club has a strong association with legendary wing-wizard Sir Stanley Matthews but did you know Stoke City is the second oldest professional football Club in the World?
Stoke City have been well-established in the Premier League for more than a decade now and the quality of the stadium and the pitch is outstanding.  All teams will get the opportunity to play all of their matches on the pitch as well as sampling the changing rooms and a number of the impressive suites.  You can also follow in the famous footballing footsteps of the Premier Leagues elite.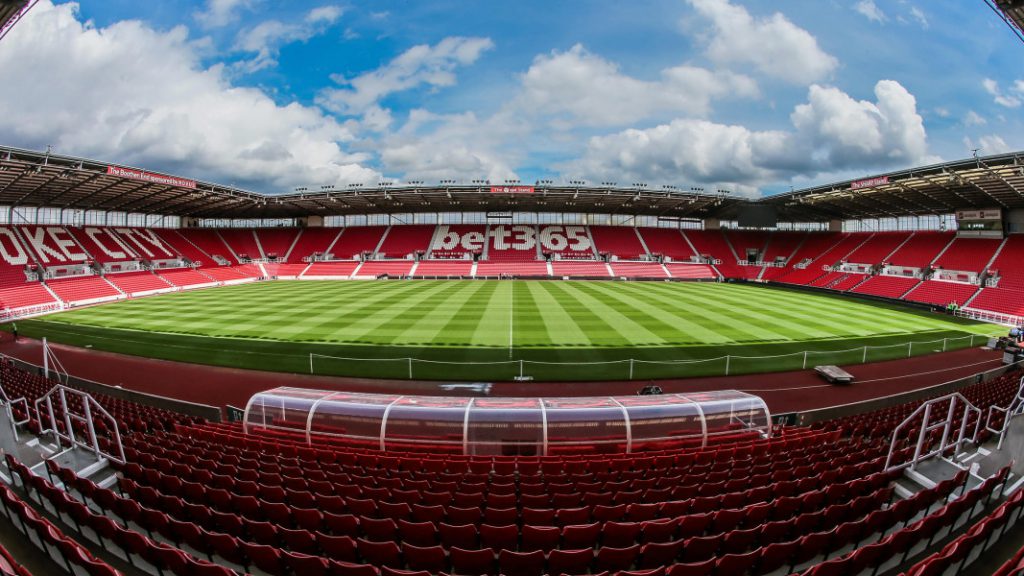 The format has been refined for next year to see the ultimate festival of football staged in one day in this magnificent 30,000 seater arena.  Click the link to see the Cup Flyer.
Teams can enter 6-a-side for Women, Men and Over 40's and everyone is guaranteed plenty of action on the hallowed turf of the bet365 Stadium.  Plus we are delighted to confirm that our iconic Games Patron and Footballing great – Gordon Banks OBE has agreed to attend on the day to meet all of the players.  The man who famously foiled Pele with that fabulous save (as well as thousands of other strikers over the years) will be watching the action – so you better play well!
With the entries capped at 32 teams the Cup is expected to sell out quickly, so reserve your place this week.
The cost is just £80 per person so why not give yourself a Christmas treat and have something to look forward to and to get fit for in the new year.  Previous medal winners have come from Croatia, Turkey, Romania, Russia and beyond so will it be a UK based team or one from Stoke that lifts the Cup next year?
Email [email protected], call 0044 (0) 1733 380 888 or visit www.corporate-games.com for details.
Next Years World Corporate Cup of Soccer will be another of the outstanding events secured by Stoke City Council as part of their City of Sport Legacy.  This event is totally inclusive and players of all levels of fitness and technical ability are welcomed equally.  It will be an experience you will never forget.
Get that World Corporate Cup Feeling!